Faculty, Alumni & Friends Performances
Chamber music and solo performances by our faculty artists, alumni and guest musicians. Join us for an exciting season of "music excellence for everyone!"

MUSIC MASTERS SERIES
Lynne, Lotus & Friends
A Tribute to Dr. Lynne Cooksey in her Retirement Year and Lotus Cheng on her 35th Anniversary!
Sunday, December 17, 2017 • 3 p.m. • Wilmington Concert Hall • $10/5

Hue
Fantasie
Rota
Trio for flute, violin and piano
Schubert
Introduction and Variations for flute and piano
And more
Dr. Lynne Cooksey flute, Lotus Cheng piano, Donna DeLaurentis piano
Bohemians—Serafin String Quartet & Friends
Benefits the Anthony G. Simmons Scholarship Fund and Annual Scholarships
Wednesday, January 31, 2018 • 7 p.m. • Wilmington Concert Hall • $10/5

Dvořák
Piano Quintet in A Major, Op. 81
Piazzolla/arr. by Bragato
Oblivion for violin, cello and piano
Joaquin Turina
Piano Trio No. 2, Op. 76
Wieniawski
Variations on an Original Theme for violin and piano
Serafin String Quartet, Jennifer N. Campbell piano, Genia Maslov violin, Liliya Maslov piano, Jennifer Crowell Stomberg cello, Diego Villamil violin, Hiroko Yamazaki piano
Good Vibes & Winter Winds
Wednesday, February 21, 2018 • 7 p.m. • Wilmington Concert Hall • $10/5

Various arr. Braddock
Medley of TV Heroines of the 1960s and 70s
J. E. Barat
Andante & Scherzo for trumpet and piano
Beatles
Two Selections for vibraphone
Haydn
Trio 1 in C major Hob. IV:1 for flute, violin and cello
Bohuslav Martinů
Trio for flute, cello and piano
Anthony Plog
Fanfare for Two Trumpets
Alan Ridout
The Emperor and the Bird of Paradise for flute and narrator
Stravinsky
Fanfare for a New Theatre
Pegasus Trio, Dr. Donna Beech piano, Melinda Bowman flute, Jacob Colby violin, Matthew Genders guest cello, Rowena Gutana cello, Augustine Mercante narrator, Malcolm McDuffee trumpet, Wesley Morton vibraphone, Dr. Paula Nelson flute, Jay Snyder trumpet
Heart Strings
Wednesday, March 14, 2018 • 7 p.m. • Wilmington Concert Hall • $10/5

Brahms
Sonata Violin Sonata No. 2, Op. 100
Fuchs
Piano Quartet No. 2, Op. 75
Shostakovich
Cello Sonata, Op. 40
Nagoya Piano Quartet, Lingchin Liao violin, Yibin Chen Olazcuaga guest piano, Dr. Holly Roadfeldt piano, Dr. Lawrence Stomberg cello
A Breath of Spring
Tuesday, May 15, 2018 • 7:30 p.m. • Avenue United Methodist Church, Milford • Free
Brahms
Horn Trio, Op. 40
Grieg
Violin Sonata No. 3, Op. 45
Various
Selections of songs and arias
Dr. Colin Armstrong bass baritone, Amos Fayette violin, Sara Hoffman horn, Liliya Maslov piano, Augustine Mercante countertenor, Marybeth Miller soprano, Joanne Ward soprano
ALUMNI CONCERT SERIES
Honoring David Brown—Celebrating 50 Years of Inspiration
Saturday, April 21, 2018 • 7 p.m. • Wilmington Concert Hall • $10/5

Join us for a concert commemorating pianist and composer David Brown's 50 years at The Music School of Delaware. Welcome back alumni and join current students, faculty and friends in honoring both Mr. Brown and his works!
Awards and Alumni Recital
—Presenting the Next Generations on the Music School Stage
Friday, May 18, 2018 • 7 p.m. • Wilmington Concert Hall • $10/5
Merit scholarship award winners, certificate program recipients and graduating seniors will be recognized at this special event. Three merit scholars will perform on this special concert and will be joined by three alums: violinist Nathan Lowman, cellist Julia Marks and violinist Alexis Meschter. Join us in celebrating the next generations of exceptional musicians! A reception follows.
Return to top
---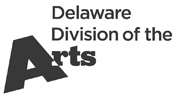 This organization is supported, in part, by a grant from the Delaware Division of the Arts, a state agency, in partnership with the National Endowment for the Arts. The Division promotes Delaware arts events on www.DelawareScene.com
.

The Music School of Delaware is proud to be an active partner in the IN Wilmington Arts Campaign.